Shamrock repair News
The repairs of Shamrock have been completed apart from a few minor details
And she looks great; congratulations to Roger and thanks to all who supported this restoration.
Picture below taken from inside the Wray Castle boathouse of the first public steaming on Monday June 7th.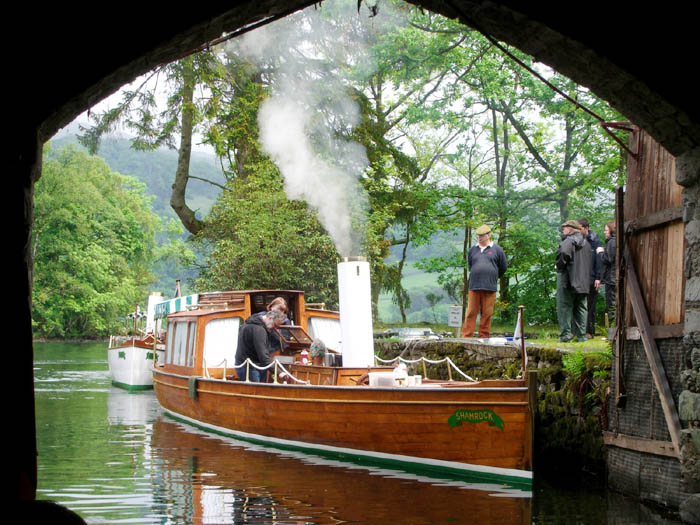 Photo below steaming again on Lake Windermere after the repairs Monday June 7th 2010
It rained heavily but the cabin didn't leak. More varnish coats are needed plus a bit more detail work to be concluded.
---
Below are some earlier photos taken during the restoration work
These photos were provided by Roger Mallinson - taken late April
Note wood sealer has been applied to the cabin top planking
Remaining tasks:- Varnishing, New cabin doors and New window glass
Below Roger working with a spokeshave on one of the long clerestory beams - in teak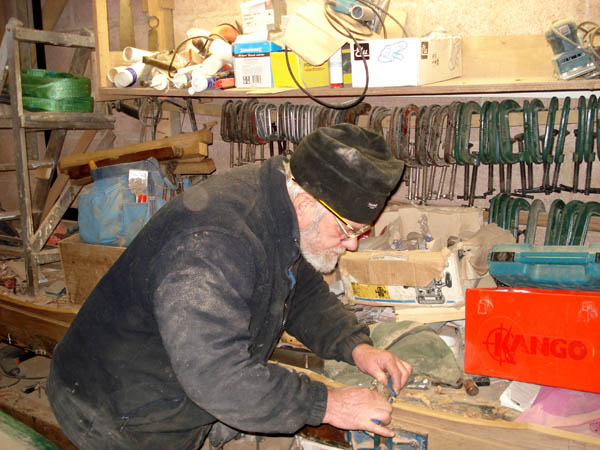 ---
Photos provided by John Griffiths
Photos taken 29th march 2010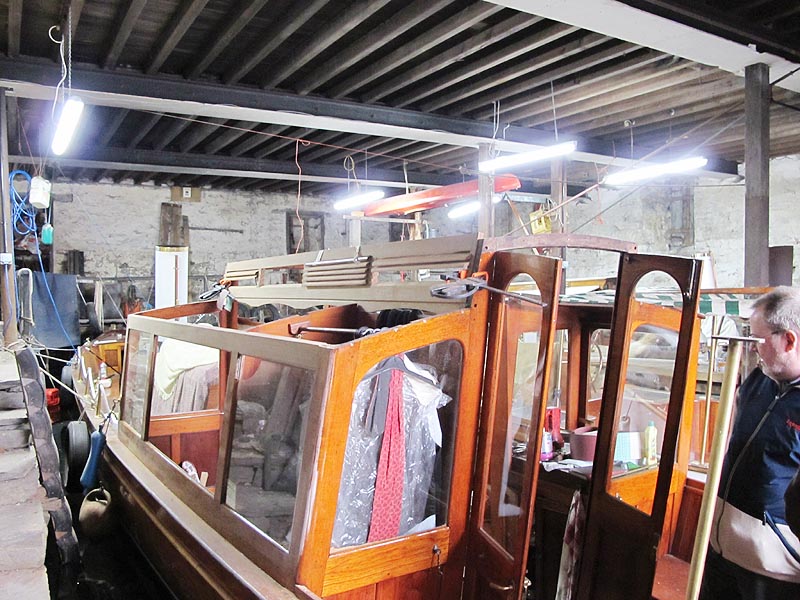 Above:- New teak boarding on the top of the port cabin side, note also the new clerestory roof side panel fitted with louvres
Below:- View from other side. Note what is assumed to be watermark about 4ft down from the ceiling.
Boat in foreground is Martyn Blackburn's Mosquito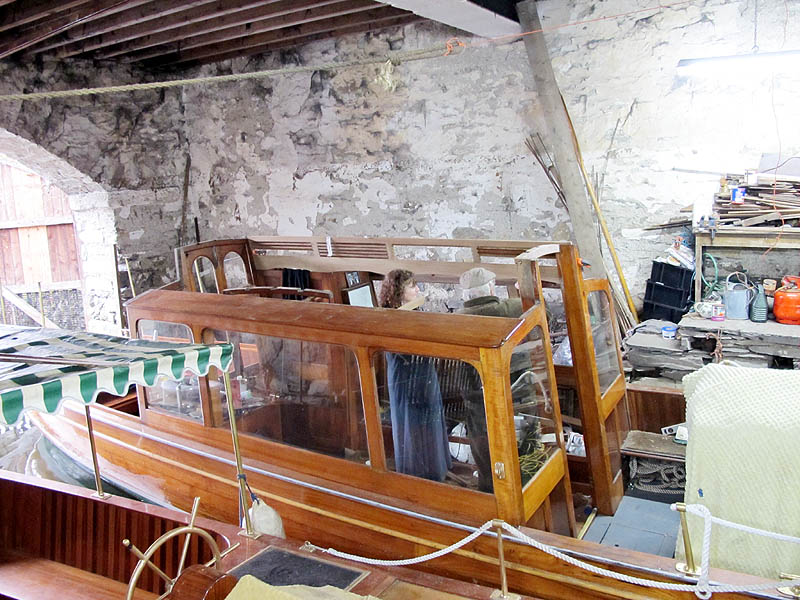 ---